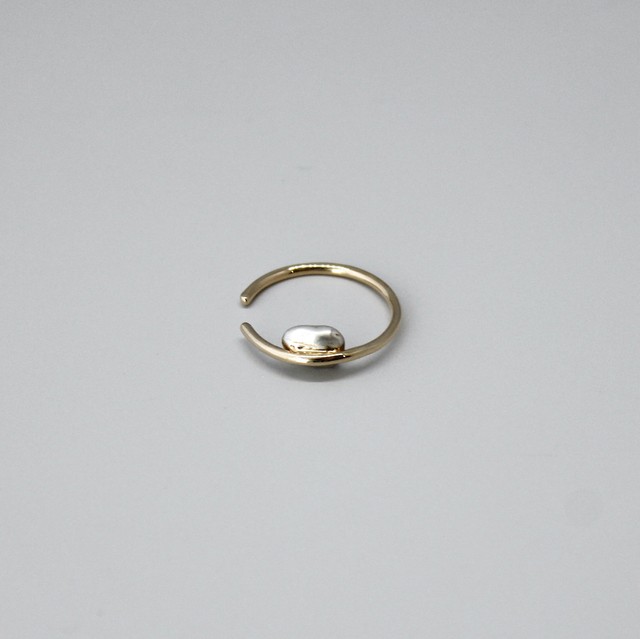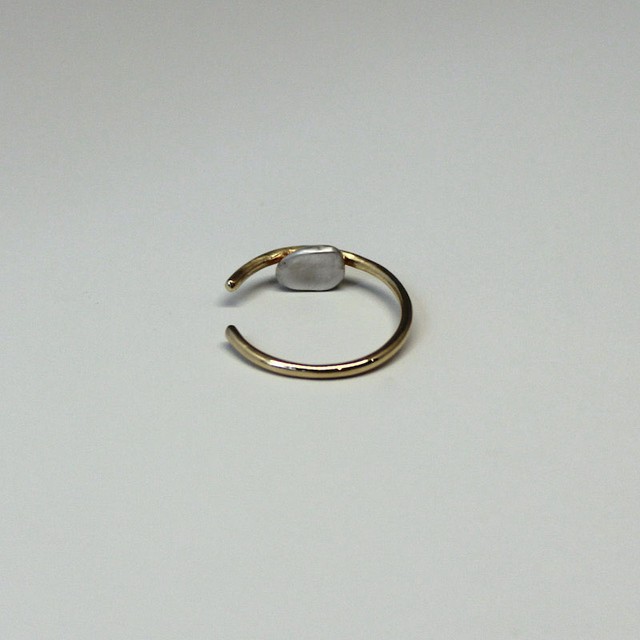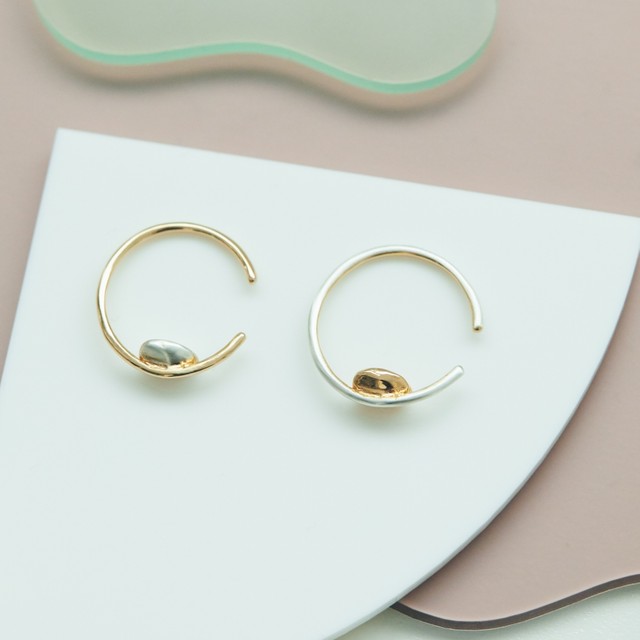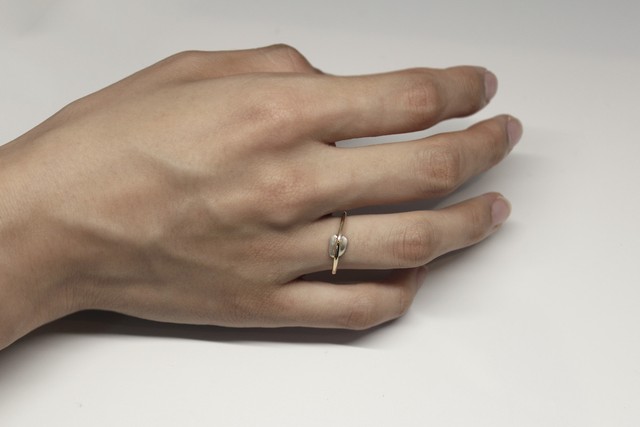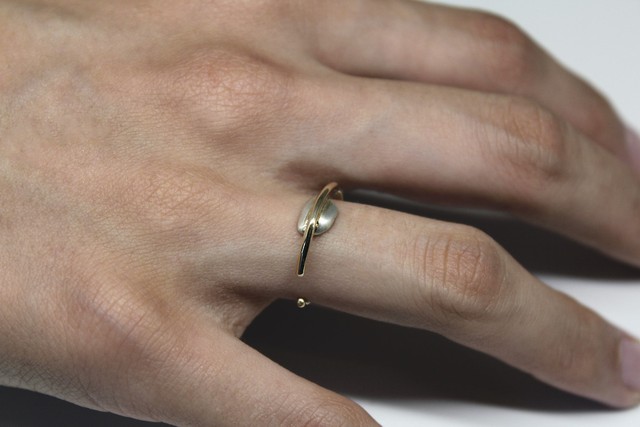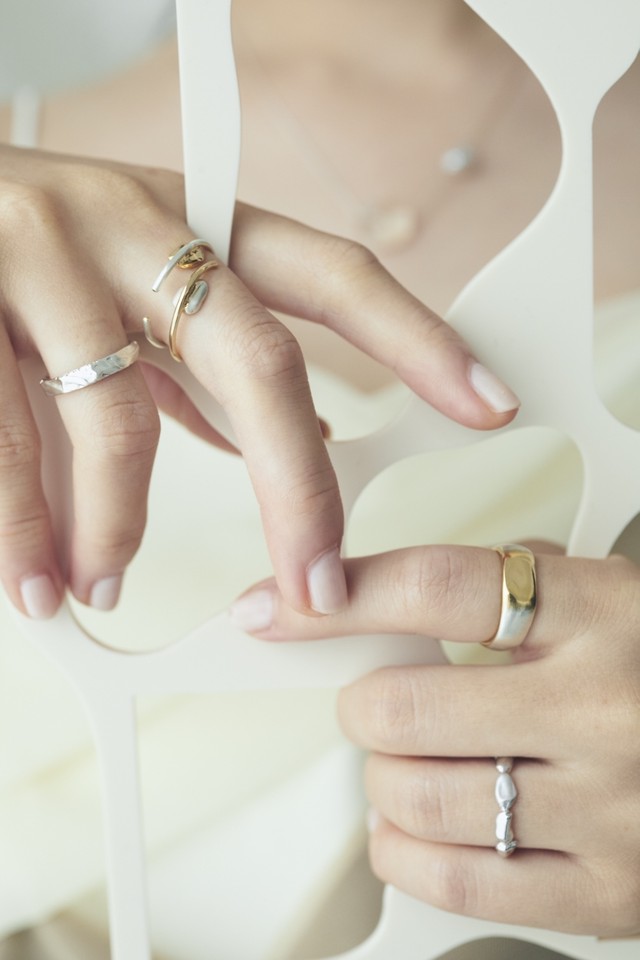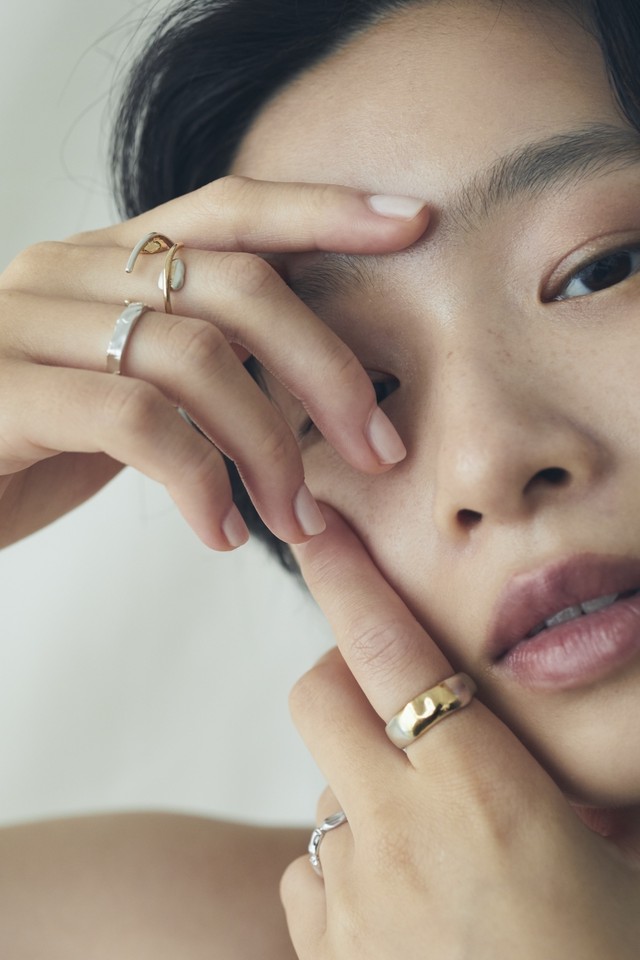 泡のドローイングリング01 (Motif : Silver925)【2020"SKIN FORM"】
サイズ表記の横に【オーダー】の記載がある場合はご注文後の制作になるので、
納期が1ヶ月〜1ヶ月半となります。
【サイズアップオーダー】または【サイズアップ】の記載がある場合は
同一カート内に「サイズアップオーダー」という商品を追加してください。
サイズアップ→ https://vit.theshop.jp/items/26242665
※追加されていない場合は商品をお送りすることができません。


泡や膜が固定されているようなデザインのリングです。
縛りつけるような何かがあっても、するりとその隙間を抜けて成長し続けて欲しいというイメージをもって、デザインしています。

こちらの商品はリングの表面は18金コーティング、鏡面仕上げを施しており、
モチーフはシルバーにハンドマット仕上げを施しています。
色の違いと質感、輝きの違いを楽しんでいただけます。

各部のサイズ(手作業による仕上げのため、誤差がある場合があります。)
リング部分
幅 約1.3mm
モチーフ部分
横幅 約7mm
縦幅 約5mm
厚み 約2.3mm

●海外へのお届けについて●
当ブランドでは海外への発送をEMS国際郵便にて承っております。
配送方法のプルダウンから送り先の地区をお選びください。
※ご指定のないままご購入された方や地区の選択を間違えた方は、一度キャンセルをして再度「EMS国際郵便」を選択して注文し直してください。
※日本以外で発行されたカードはお使いいただけない場合がございます。
その際は直接ご連絡くださいませ。

● About delivery to overseas ●

If the pulldown that can be selected is only【オーダー】, it will be made to order.
The delivery date will be approximately one to one and a half months after ordering.
(* Please contact us if you are in a hurry.)

We are shipping overseas by EMS international mail.
Please choose the destination district from the delivery method pull down.
* You may not be able to use a credit card issued outside of Japan. In that case, please email us directly.
* If you purchased without specifying or who made a mistake in choosing a district, please cancel once and select ""EMS International Mail"" again and order again.
Add to Like via app
Shipping method / fee

Payment method