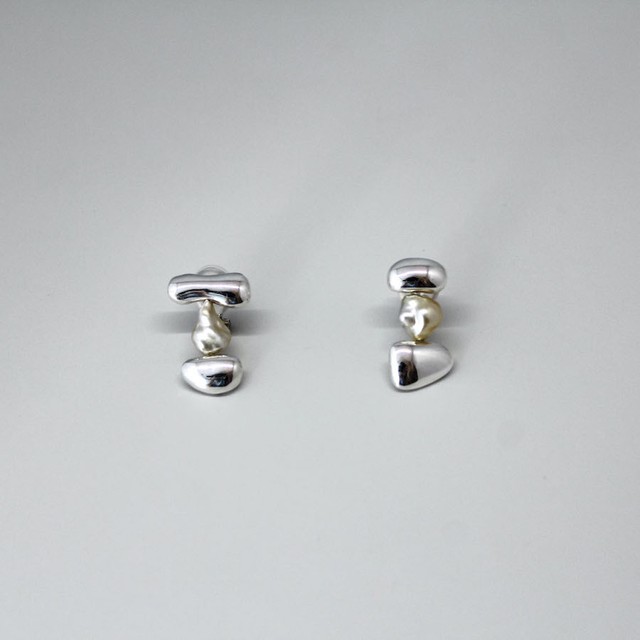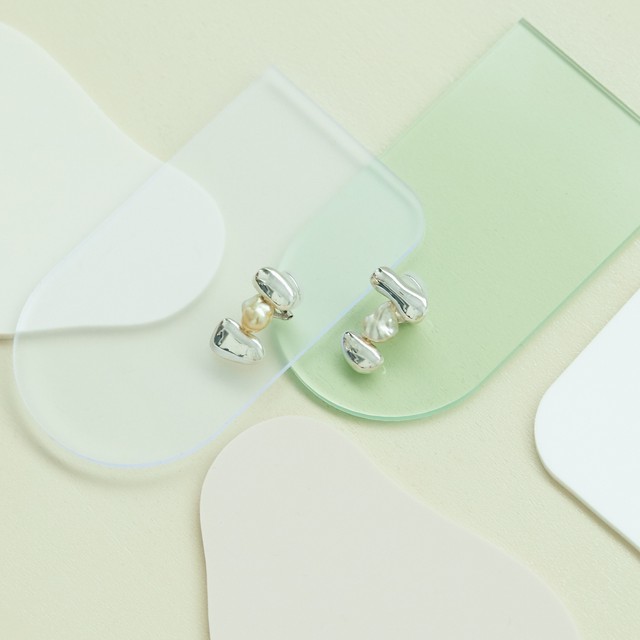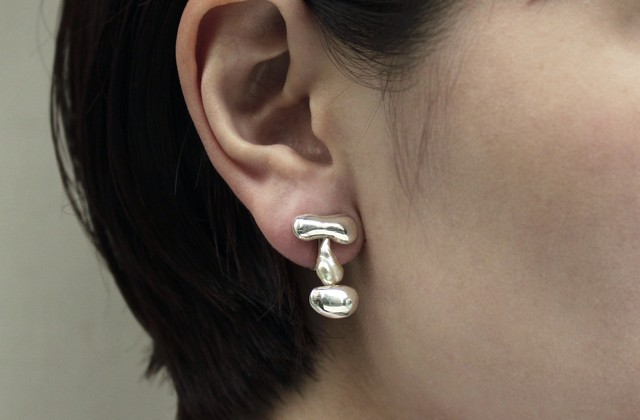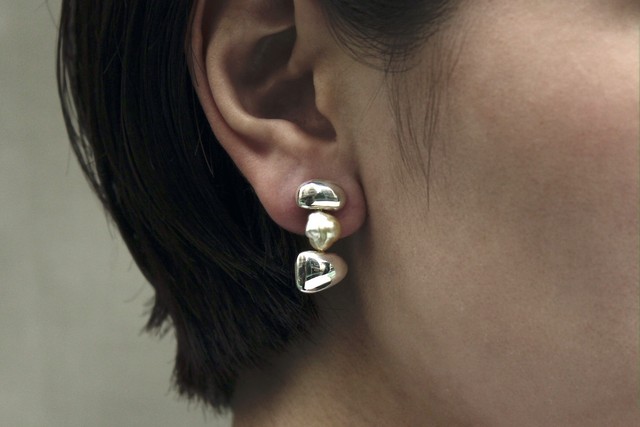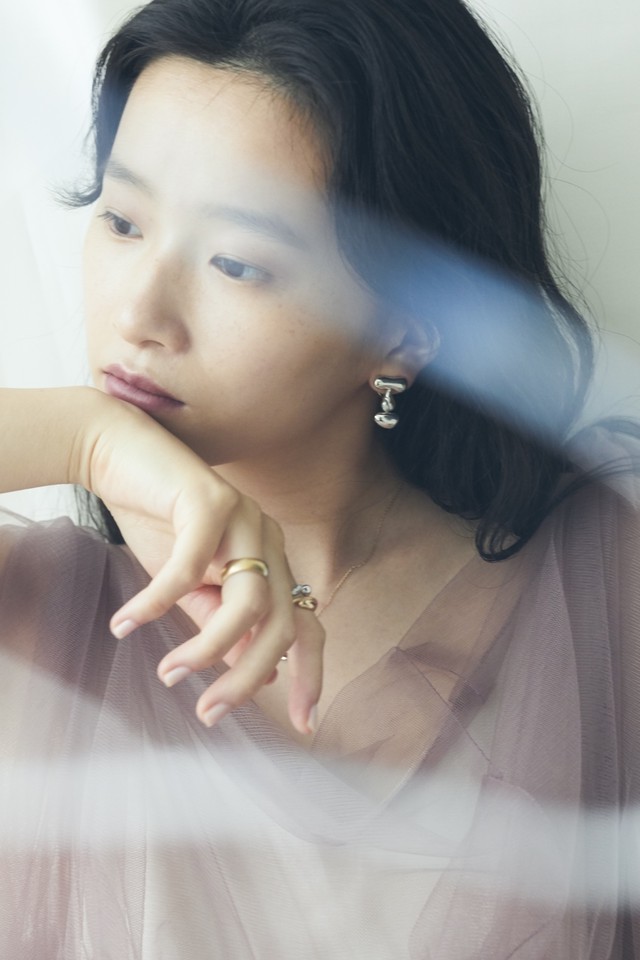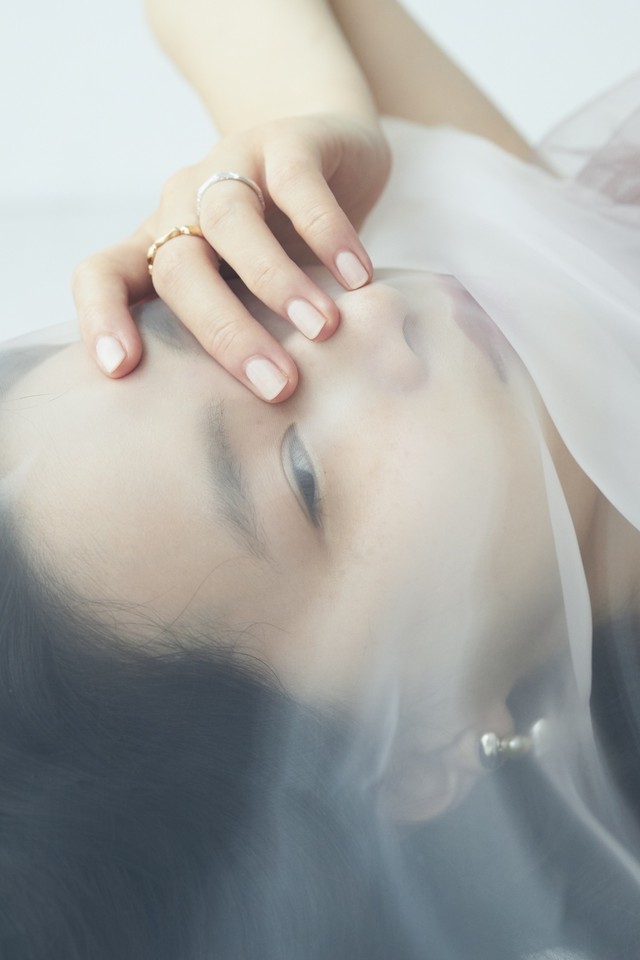 重ねる耳飾り (silver925/pearl)【2020"SKIN FORM"】
プルダウンが【オーダー】のみ選択が可能な場合は受注生産になります。
オーダーの場合の納期はご注文いただいてから約1ヶ月から1ヶ月半後とさせていただきます。
(※お急ぎの方はご連絡くださいませ。)


何層もの泡や膜が重なり、成長を続ける様子をイメージした耳飾りです。
歪な形をした南洋パールを使用し、一点ずつ表情が変わるようにデザインしています。

※※注意※※
こちらで使用しているパールは天然のものです。
一つとして同じ物が無いためモニター上で見るパールと実際に届くものは別のものです。
パールはグレー系、ホワイト系、クリーム系またはそれらの色が混ざったお色味で、形も一つ一つ異なります。
そのため、不良品以外の返品交換は承っておりませんので、ご理解のほどよろしくお願いいたします。


●海外へのお届けについて●
当ブランドでは海外への発送をEMS国際郵便にて承っております。
配送方法のプルダウンから送り先の地区をお選びください。
※ご指定のないままご購入された方や地区の選択を間違えた方は、一度キャンセルをして再度「EMS国際郵便」を選択して注文し直してください。


● About delivery to overseas ●

If the pulldown that can be selected is only【オーダー】, it will be made to order.
The delivery date will be approximately one to one and a half months after ordering.
(* Please contact us if you are in a hurry.)

We are shipping overseas by EMS international mail.
Please choose the destination district from the delivery method pull down.
* If you purchased without specifying or who made a mistake in choosing a district, please cancel once and select ""EMS International Mail"" again and order again.
Add to Like via app
Shipping method / fee

Payment method