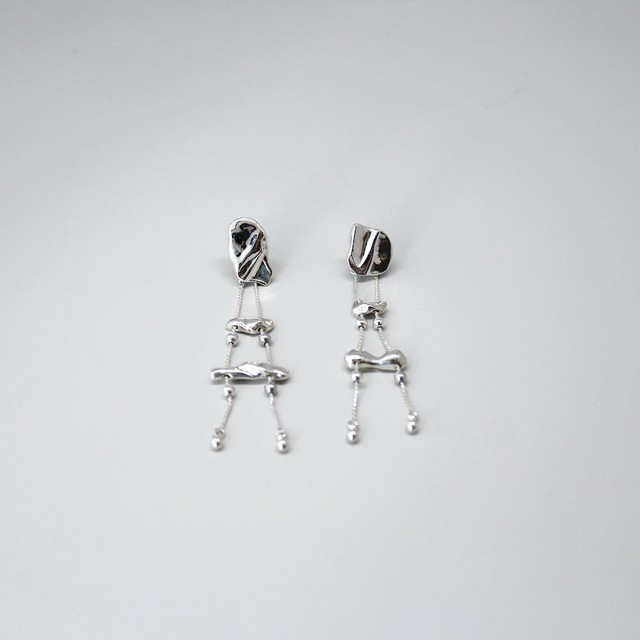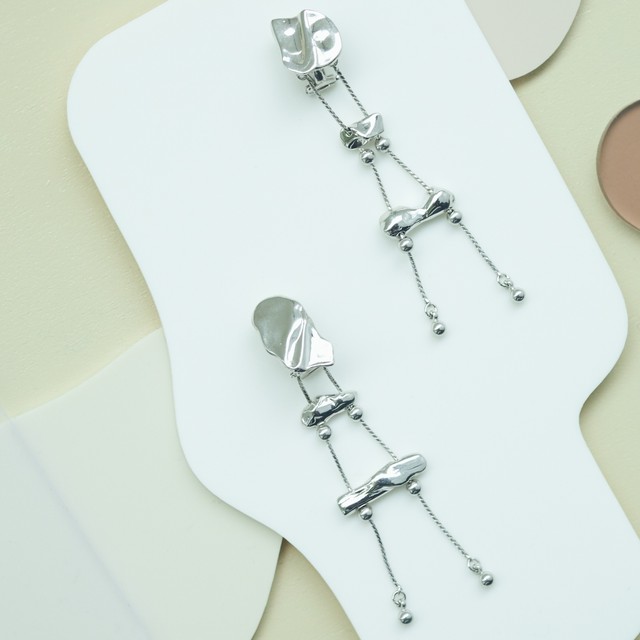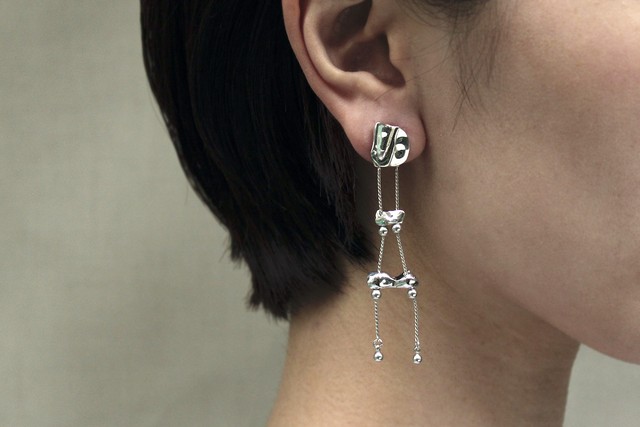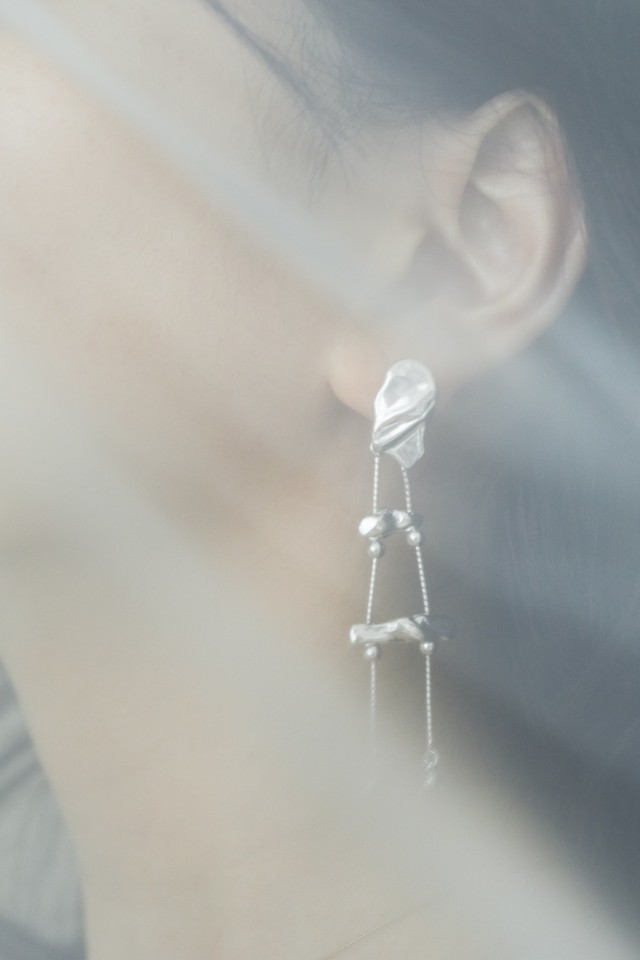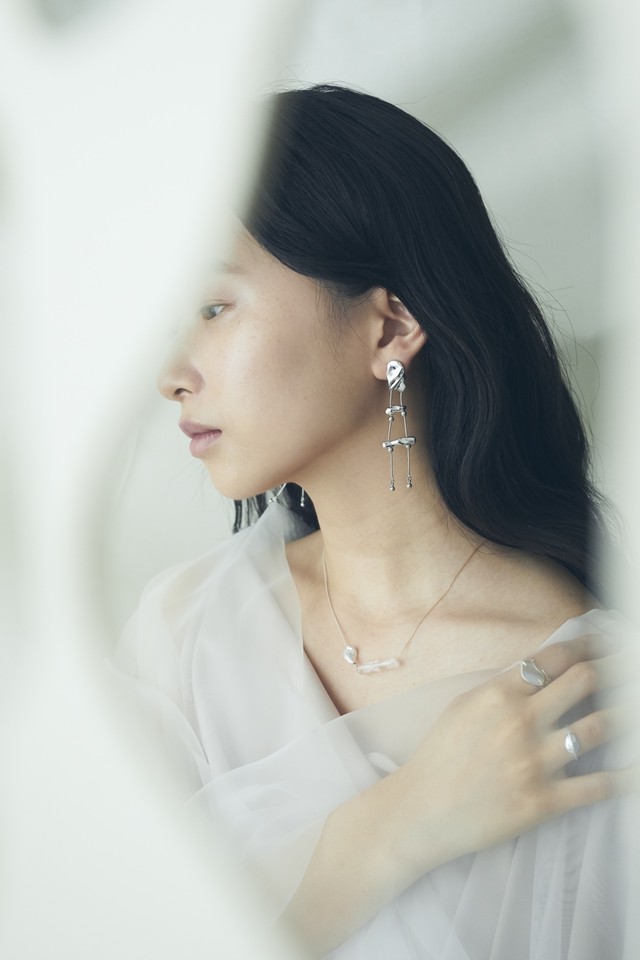 泡沫の耳飾り (silver925)【2020"SKIN FORM"】
●受注商品● 

泡沫(ほうまつ)をイメージした耳飾りです。
泡の膨らみや広がる様子をチェーンやパーツで表現しています。
着用するとチェーンがゆらゆら揺れます。
スライドボールをチェーンに通しているため、パーツの位置を変えることができます。


各部位のサイズ(手作業による仕上げのため、誤差がある場合がございます。)
トップ長い方
全長 約71.9mm
一番上縦幅 約17.7mm
一番上横幅 約10.0mm
2番目縦幅 約4.5mm
2番目横幅 約11.3mm
一番下縦幅 約4.7mm
一番下横幅 約18.0mm
トップ短い方
全長 約66.0mm
一番上縦幅 約12.2mm
一番上横幅 約11.3mm
2番目縦幅 約4.4mm
2番目横幅 約8.4mm
一番下縦幅 約5.0mm
一番下横幅 約14.7mm


プルダウンが【オーダー】のみ選択が可能な場合は受注生産になります。
オーダーの場合の納期はご注文いただいてから約1ヶ月から1ヶ月半後とさせていただきます。
(※お急ぎの方はご連絡くださいませ。)

●海外へのお届けについて●
当ブランドでは海外への発送をEMS国際郵便にて承っております。
配送方法のプルダウンから送り先の地区をお選びください。
※ご指定のないままご購入された方や地区の選択を間違えた方は、一度キャンセルをして再度「EMS国際郵便」を選択して注文し直してください。
※日本以外で発行されたカードはお使いいただけない場合がございます。
その際は直接ご連絡くださいませ。

● About delivery to overseas ●

If the pulldown that can be selected is only【オーダー】, it will be made to order.
The delivery date will be approximately one to one and a half months after ordering.
(* Please contact us if you are in a hurry.)

We are shipping overseas by EMS international mail.
Please choose the destination district from the delivery method pull down.
* You may not be able to use a credit card issued outside of Japan. In that case, please email us directly.
* If you purchased without specifying or who made a mistake in choosing a district, please cancel once and select ""EMS International Mail"" again and order again.
Add to Like via app
Shipping method / fee

Payment method